Are you looking into bankruptcy law firm marketing? Bankruptcy law, a distinctive niche within the legal profession, demands a unique approach to marketing. For bankruptcy lawyers, the objective extends beyond simply persuading potential clients of their necessity; it involves illuminating the fact that engaging a bankruptcy lawyer can serve as the crucial lifeline to guide individuals through their financial turmoil.
Before delving into effective marketing strategies, let's briefly outline the concept of marketing within the realm of legal services. Essentially, marketing encompasses the process of identifying, anticipating, and satisfying the needs of clients in a profitable manner. When applied to bankruptcy law, it centers around effectively communicating the value proposition that can be provided to those grappling with financial hardships.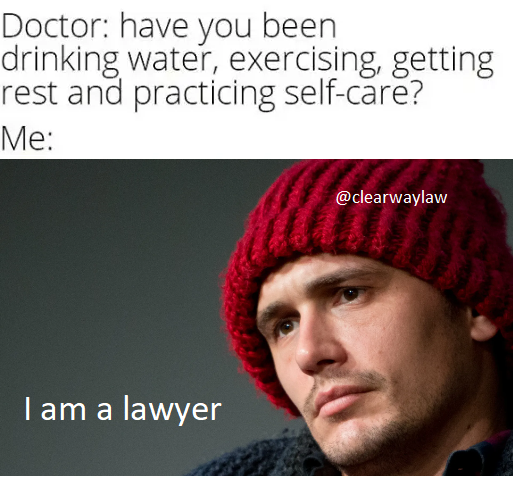 Bankruptcy Law Firm Marketing
As a bankruptcy lawyer, the first aspect to consider is establishing a robust online presence as part of your marketing tactics. With the advent of digital technology, the internet has become the initial port of call for individuals seeking information. In fact, most people contemplating bankruptcy initiate their journey with an online search to comprehend the process and its implications. Consequently, possessing an informative, professional, and user-friendly website becomes paramount.
Your website should convey a clear message about your identity, the services you offer, and how you can assist potential clients in plain language. Given the intricacies of bankruptcy, the last thing individuals in distress require is additional confusion caused by complex legal jargon. If you can transform your website into a reliable source of accessible and valuable information, you will significantly bolster the trust potential clients place in you.
Search engine optimization
Furthermore, to ensure your website reaches your target audience, it is crucial to leverage search engine optimization (SEO). SEO is an indispensable technique utilized to enhance the visibility of your website in search engine results.
By optimizing your website with keywords that potential clients are likely to employ, such as "bankruptcy lawyer near me" or "how to file for bankruptcy," you heighten the likelihood of being discovered by those actively seeking your services.
If you don't have enough money to spend on SEO for your own website (maybe $50k,) you can just optimize your ClearwayLaw lawyer profile, and get SEO benefits that way.
Secondly, consider leveraging social media platforms as an effective tool for engaging with potential clients on a personal level. Rather than solely promoting your services, the aim is to foster conversations surrounding bankruptcy and the associated legal aspects, thereby showcasing your expertise and dispensing free advice.
Informative blog posts
This approach can aid in establishing your reputation as a knowledgeable and helpful professional, ultimately leading potential clients to seek your services when they are ready.
Another vital element of your marketing strategy should revolve around content marketing.
This entails creating and disseminating valuable free content to attract and convert prospects into clients. For instance, crafting informative blog posts elucidating various facets of bankruptcy law, developing videos that expound on the intricacies of the process, or hosting webinars to address common queries regarding bankruptcy can all be instrumental.
The objective is to position yourself as an authority within your field and a valuable resource for individuals seeking guidance on bankruptcy matters.
Within your content marketing strategy, don't overlook the power of storytelling. Human beings are inherently drawn to narratives, and bankruptcy clients are no exception. Showcasing success stories of previous clients (while ensuring confidentiality is maintained) can prove highly effective in humanizing your brand and rendering your services more enticing.
Bankruptcy Law Firm Marketing
The significance of cultivating a robust referral network cannot be overstated. As a bankruptcy lawyer, you are likely to collaborate with other professionals such as financial advisors, accountants, and fellow lawyers. Forging strong relationships with these individuals can unlock a consistent stream of referrals. Moreover, satisfied clients are more inclined to recommend your services to friends or family members who may find themselves in comparable circumstances.
In conclusion, marketing for bankruptcy lawyers extends far beyond mere advertisement of services. It encompasses establishing a prominent online presence, engaging with potential clients, delivering valuable content, harnessing the persuasive influence of storytelling, and fostering a robust referral network.
Bankruptcy Law Firm Marketing
In an era where competent legal services abound, the key to attracting clients may not lie solely in your legal expertise. Rather, it could be a reflection of an underdeveloped marketing strategy. In the highly competitive field of law, marketing is an indispensable tool for boosting your firm's growth.
This feature article introduces efficient marketing techniques tailored to bankruptcy law firms, aimed at enhancing lead generation. Read on for actionable insights that will drive your law firm's success.
A successful marketing approach starts with a user-oriented website, focused on prospective clients' specific needs. A thoughtfully curated website acts as the first impression of your firm for potential leads in 2023, making it a crucial first step in any marketing strategy.
A Google search often marks the beginning of a client's quest for a reliable bankruptcy attorney, emphasizing the need for an impactful online presence. A well-designed, user-friendly website can prompt potential leads to engage with you or ask for a case review.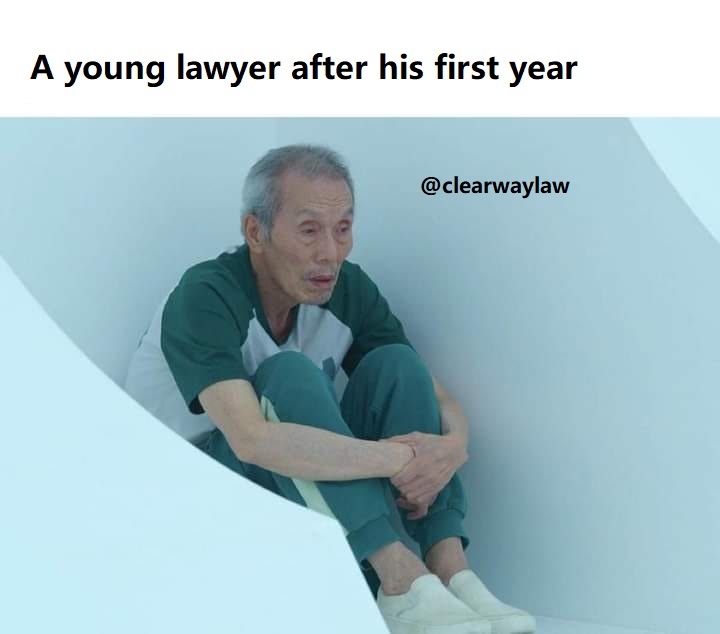 Engaging visual content
Certain elements can significantly enhance your website's functionality, providing an effortless user experience. These include quick page load times, accessible calls to action, easy navigation, clear messaging about your specialization, readily available attorney profiles, engaging visual content, extensive accessibility options, mobile compatibility, and readily accessible social proof.
An impressive website, however, might prove ineffective if prospective clients can't locate it easily. Therefore, search engine optimization (SEO) becomes crucial. Optimizing your bankruptcy law firm's website using attorney-specific SEO tactics can drastically increase your visibility.
Keyword optimization plays a significant role in SEO. Correctly chosen keywords convey your website's purpose to Google and help clients learn about your services, making it vital to conduct thorough legal keyword research.
Here are a few steps to guide you through this process:
Identify your target audience's concerns by scouring forums like Reddit and Quora or surveying current and potential clients.
Google these issues to ascertain the top keywords associated with them.
Collate these keywords and check their search volumes and keyword difficulties using SEO tools such as Ahrefs or Semrush.
Select keywords that match your website's domain authority, choosing those with low keyword difficulty if your domain authority is lower.
On-page SEO optimization involves incorporating keywords into various parts of your website, such as title tags, headers, sub-headers, URLs, image and video descriptions, and the main text.
Bankruptcy Law Firm Marketing
While technical SEO can seem daunting, you can develop your skills by adhering to Google's webmaster guidelines. As your law firm expands, you may want to consider hiring an SEO specialist or a legal digital marketing agency.
Link building is an excellent method to elevate your domain authority, allowing you to rank for keywords with high difficulty. There are numerous ways to achieve this, such as creating link-worthy content, reaching out to your competitors' referring domains, or replacing broken links with your own content.
Leveraging Google's Business Platform for Legal Success
Harnessing the power of Google's business platform is a superb strategy to establish your law firm's presence in local searches. If you have yet to claim and optimize your Google Business Profile, it's time to prioritize this.
Start by confirming your location and updating your operating hours. Integrate your contact information, link your website, and provide any other crucial information that will enrich your profile. Additionally, encourage satisfied clients to leave positive reviews to boost your credibility.
Google Business Profile
With the profusion of law firms listed on Google, it may seem daunting to differentiate yourself. However, understanding how Google's algorithm decides your local search rank can help you strategize your optimization.
The degree of relevance your Google Business Profile has to a given search query is a decisive factor in its visibility. Therefore, a detailed and informative profile is essential.
Secondly, Google takes your geographical location into account when a searcher doesn't specify their location. Therefore, it's vital to provide accurate geographical information for your law firm.
Lastly, your firm's prominence – both offline and online – significantly influences your Google ranking. Therefore, expanding your digital footprint across various platforms will help your firm establish its online presence.
Building Your Profile on Legal Directories
Avvo and ClearwayLaw are also frequented by those in need of bankruptcy lawyers. Interestingly, these directories often feature high up in Google's search results, making it advantageous to list your firm there.
Broadening your presence across both major and local directories improves your visibility, expanding your reach to potential clients.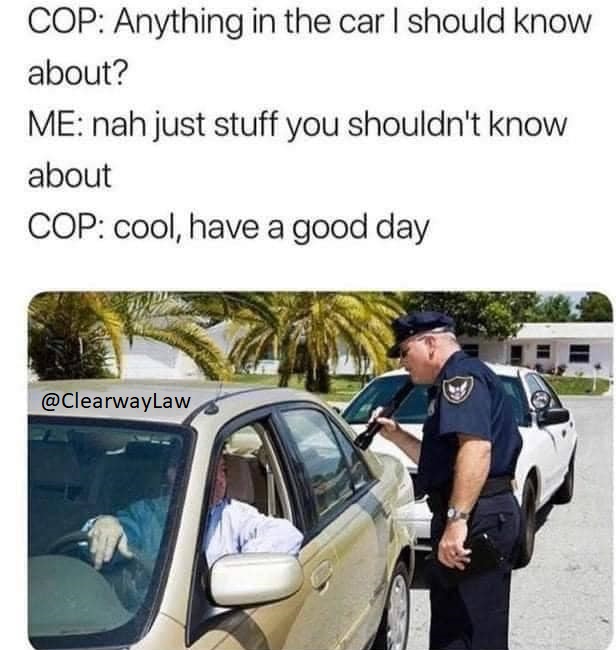 Bankruptcy Law Firm Marketing
A staggering 6.33% of law firms attract leads through online reviews, as these reviews are often perceived as personal recommendations by potential clients. Hence, online reviews are an indispensable part of your marketing strategy. Consider platforms like Google My Business, ClearwayLaw, Avvo, and BBB to generate reviews.
Spotlighting Your Accomplishments and Credibility as a Bankruptcy Lawyer
Don't hesitate to request feedback from clients you've positively impacted and use this to fortify your credibility. Detailed testimonials, case studies, and video endorsements can add depth to your online reputation, establishing your firm as a trusted entity.
In addition, flaunt any accolades or recognitions your firm has received to further emphasize your credibility. Display any legal awards, trust badges, or accreditations prominently on your website to reassure visitors of your authenticity.
Strengthen Your Expertise in Bankruptcy Matters
To gain trust and attract leads, position yourself as an authority in your legal field. Brand awareness through content marketing is one of the most effective ways to establish this trust. Write relevant articles and blog posts, answer frequently asked questions, or create a dedicated resource page for educational content.
You can also increase your reach by sharing video content across platforms like YouTube and Instagram. Consider sharing news content and current events as they often lead to quality backlinks or go viral. If you're just starting, focusing on one or two types of content can help maintain consistency and avoid burnout.
However, if you wish to expand your reach swiftly without investing much time in content creation, consider engaging the services of a specialized legal digital marketing agency.
A comprehensive digital marketing strategy for bankruptcy attorneys isn't complete without social media. The exposure that social media provides is well worth your investment. Begin by identifying the most suitable social media platform for your firm and start sharing relevant content. You'll need to consider essential metrics such as optimal posting times to maximize engagement.