As people turn to search engines to find information, it's become essential for businesses to invest in search engine optimization (SEO). This ensures they appear at the top of search results and are more visible to potential clients.
This marketing strategy may be a requisite for law firms, among which competition is fierce. But do you really need law firm SEO? In this article, we'll explore what SEO is for legal practices and why you should consider it a smart investment.
Key Takeaways:
In today's Digital Age, law firm SEO is essential to attract and retain clients. Establish your credibility and drive more traffic and conversions to your practice.
While SEO can be complex, it is worth the effort and investment for long-term growth and success. Work with a skilled SEO agency to develop a tailored strategy that aligns with your business goals and budget.
Investing in law firm SEO depends on your unique circumstances. But it's important to recognize the potential benefits and stay informed about the industry's latest trends and best practices.
What is law firm SEO, and why do you need it?
SEO involves optimizing a website to improve its online visibility and rank highly in search engine results pages (SERPs). Law firm SEO tailors your website's content and structure to make it more appealing to search engines. The goal is to attract more traffic to your site and, hopefully, increase the number of clients.
In this Information Age, having a prominent online presence is crucial for business success. For law firms, this means appearing at the top of search engine results when potential clients search for legal services.
Without SEO, your website may not rank high enough to attract potential clients. This leaves your law firm at a disadvantage compared to competitors who invest in SEO.
Not taking advantage of organic search traffic
Based on a Legal Trends Report, 17 percent of the legal clientele looked for a lawyer online. In addition, a research study from Brandmuscle shows that 79 percent of law firms consider SEO to be the most fruitful marketing channel. This is no surprise since Google is the primary driver of organic traffic for different types of local businesses.
When your legal firm first begins to invest in SEO, especially if you have never done so before, it may seem complicated. However, it's an important part of basic marketing as it generates 66 percent of call conversions for law firms. This means clients turn to organic search more than other channels when contacting law firms directly.
What does a good law firm website's content look like for SEO?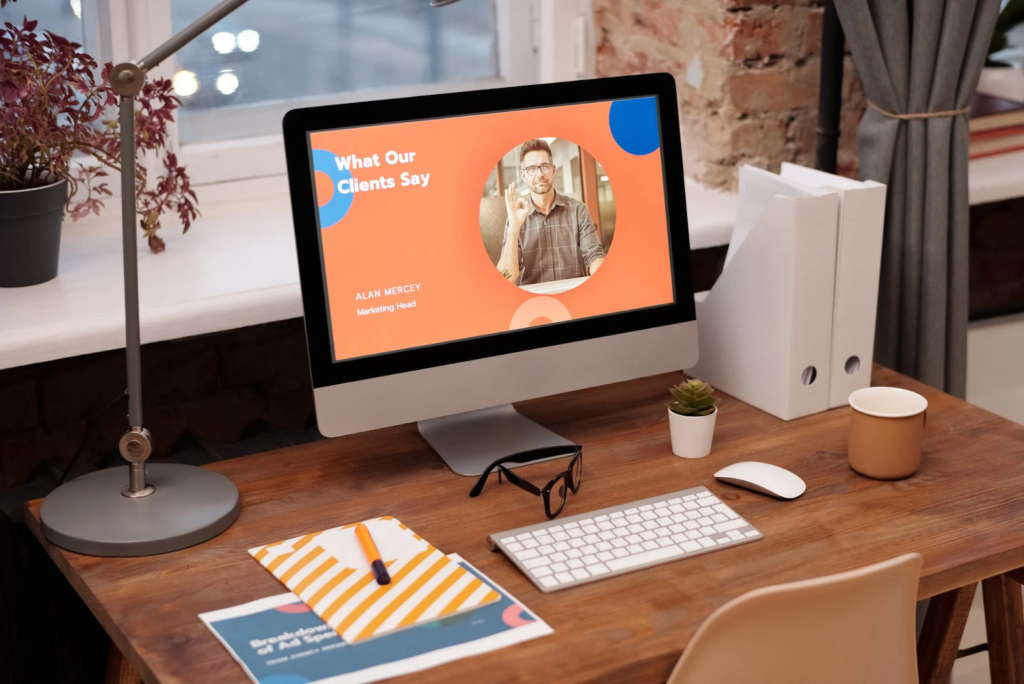 Image by Mikael Blomkvist on Pexels
Search engines like Google give utmost importance to high-quality content that provides value to users. This may include informative, well-written articles and engaging multimedia, like images and videos. It comes down to being able to achieve these three criteria:
1) Answer the inquiry or search term used by the user
Suppose you want your website to appear for the keyword "immigration lawyer in Ontario." You need specific content that tells potential clients about your practice in the area. Think about it from your client's perspective. If they reach your website, they probably want to know the following:
Is the law firm located in Ontario?
Do you offer services that fit my particular needs?
Is your price within my budget?
Are you any good?
Your law firm's website should have preliminary answers to any potential client's questions. Think about the best ways you can answer a website's visitor questions by including the following:
Clear descriptions of services offered
Customer testimonials
Transparent pricing
Search engines look to send users to the best website possible to find the answers to their questions. So if Google thinks that your site can fulfill the user's intent, it's likely to feature your website higher in the SERPs.
2) Keyword-optimize content
Being able to answer a site visitor's question is good. But how will a search engine know that you're doing well at providing answers? And how does answering those questions impact SEO for law firms?
The answer lies in keywords. When search engines evaluate your site, they review your content to understand what every web page is about. Make it clear which keyword is targeted for every page so that they know you're indeed an "immigration lawyer in Ontario."
To optimize your content for important keywords, place keywords in the following areas:
Title and meta description tags
Headings and subheadings
Evenly throughout the paragraphs
Web page URL
3) Cover as much ground as possible
You should have different content that addresses keywords within the same category. You determine a primary keyword and identify long-tail forms of that keyword. This ensures that your content covers all possible areas when users search online.
Remember that while many searches for common keywords, others also ask questions in their native language. Your goal should be to create as much content as possible that answers queries related to your primary keyword. 
How To Implement SEO for Your Law Firm
If you run a law firm, implementing SEO can help increase your website's online visibility and attract more clients to your business. This will involve a combination of on-page and off-page optimization strategies, with some key tactics including:
Keyword research and on-page optimization
Identify relevant keywords and phrases that potential clients might use to find your services. Then, you optimize your website's content and structure to target these keywords.
Content marketing and link building
Create high-quality, informative content that addresses common legal questions or concerns that can help attract visitors to your website. This will also help establish your firm as a thought leader in your field. Link building or acquiring backlinks to your website from reputable sources can improve your website's authority and visibility.
Local SEO and Business Profile
Optimize your website for local search to ensure your firm appears in search results in your area. This can include creating a Business Profile (formerly Google My Business) account, optimizing your website's local keywords and content, and ensuring your website is mobile-friendly.
Technical SEO and site performance
Improve the technical aspects of your website, such as its structure, mobile responsiveness, and speed. Both the user experience and search engine rankings of your website can be enhanced by doing this.
9 Common Mistakes To Avoid When Hiring Law Firm SEO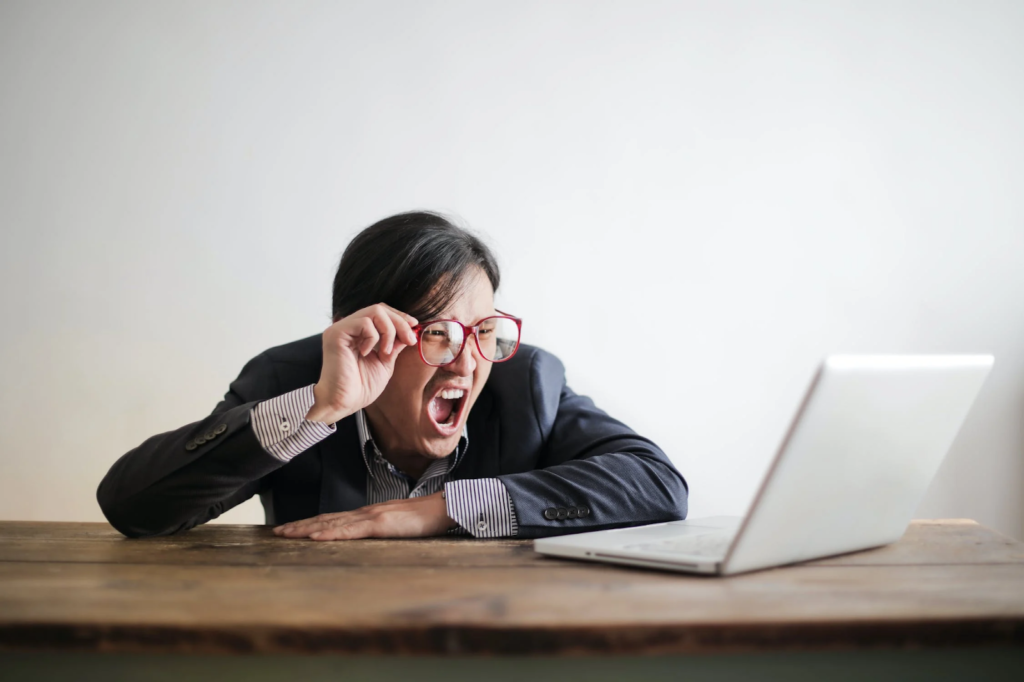 Image by Andrea Piacquadio on Pexels
Investing in SEO can get expensive. You must ensure you get the most value for your money by avoiding these common mistakes.
1) Don't rely solely on low prices
While it may be tempting to go with the cheapest choice, keep in mind that you frequently get what you pay for. If an SEO agency offers prices significantly lower than their competitors, there's a good chance they're cutting corners somewhere. Look for an agency with a reasonable price to provide your needed services.
2) Don't overlook the experience
SEO is a complicated field; it takes years of experience to become an expert. Find an SEO agency with a proven track record of success. Ask for case studies or examples of work they've done for other law firms.
3) Don't forget to ask about their strategy
An SEO agency should have a clear and transparent strategy for improving your law firm's search engine rankings. It may be a sign if they're unable to explain their strategy clearly or are being evasive. They might not have a solid plan in place.
4) Don't ignore communication
You want an SEO agency that is responsive and communicative. Make sure they're willing to provide regular updates on their progress and can answer any questions you have.
5) Don't forget about local SEO
As a law firm, your business is likely focused on a specific geographic area. Make sure the SEO agency you hire understands the importance of local SEO. They should also have a strategy in place to improve your rankings in their local area.
6) Don't fall for quick fixes
There's no short route when it comes to doing SEO. Avoid any agency that promises quick results or guarantees a specific ranking. SEO is a long-term process that requires ongoing effort, maintenance, and strategy.
7) Don't forget about high-quality content
When it comes to SEO, high-quality content will always be "king." In addition to technical optimization, search engines also consider the quality and relevance of the content on your website. That's why it's essential to work with an SEO agency that can help you create high-quality content that engages your audience.
Your content should be tailored to your target audience, using language and terminology they understand. It should also be optimized for keywords relevant to your law firm and practice areas.
Create content that's helpful to your target audience and is optimized for search engines. Then you'll be well on your way to improving your online visibility and attracting more clients.
8) Don't ignore the importance of analytics
Analytics is a critical component of any SEO campaign. By tracking key metrics like traffic, conversions, and keyword rankings, you can measure the effectiveness of your SEO efforts. From there, you can make data-driven decisions about where to focus your resources.
A good SEO agency should provide you with regular reports and analytics that show you how your website is performing. They should also be able to interpret this data and provide actionable insights that help you optimize your SEO strategy for maximum results.
9) Don't forget to check their credentials
There are many self-proclaimed "SEO experts" out there. To ensure you work with a reputable agency, look for certifications from recognized organizations like Google or Moz. These credentials prove their solid understanding of SEO best practices and demonstrate their expertise through testing and certification.
Another good idea is to check their online reviews and ratings to get a sense of their reputation.
When speaking with references, ask about the following:
Their experience working with the agency
The results they achieved
Level of communication and transparency they received throughout the process.
This information can help you decide whether the agency is a good fit for your law firm.
Don't expect quick results
Finding the right SEO agency for your law firm will take time. Don't rush into hiring one just because you want to see quick results. Take time to do your research, ask questions, and evaluate multiple agencies before deciding.
Keep in mind that SEO is a long-term strategy that requires ongoing effort and maintenance. By finding the right agency, you're setting yourself up for long-term success and growth.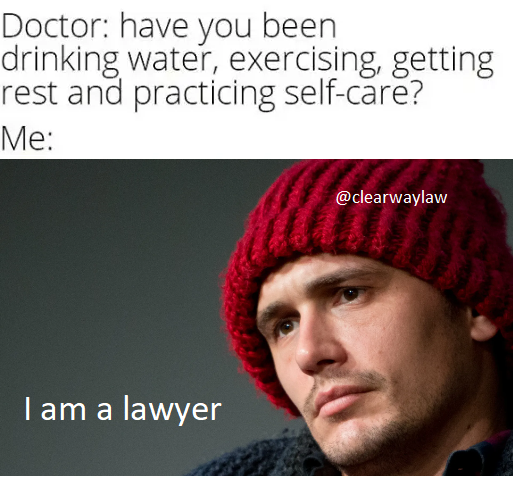 Frequently Asked Questions (FAQs) About SEO
1) How long will it take to see results from law firm SEO?
As mentioned, SEO is a long-term strategy. The results you get may vary depending on the competitiveness of your market and the quality of your SEO efforts. Generally, you'll start to see improvements in search rankings after three to six months, with more significant results after six to 12 months.
2) Do I need to hire an agency, or can I do SEO myself?
You can indeed do some basic SEO strategies on your own. However, working with an experienced SEO agency can give you a more comprehensive and practical approach to optimizing your website.
3) How will I measure the effectiveness of the agency's SEO efforts?
Google Analytics and Google Search Console can provide valuable insights into your website's traffic, search rankings, and user engagement. A good SEO agency will monitor these metrics over time to evaluate the effectiveness of SEO and make adjustments.
4) Do I only need SEO as a digital marketing strategy for my law firm?
While SEO alone is already a powerful marketing strategy, it's essential to consider other tactics like email marketing and pay-per-click advertising. This lets you reach a wider audience and attract new clients to your law firm.
5) How much will SEO cost?
The cost of SEO for law firms varies depending on a number of factors. The size of the firm, the scope of the SEO campaign, and the level of competition can affect the price. SEO agencies offer packages or hourly rates, while others may be kind enough to give custom pricing based on your needs.
Final Thoughts
In today's Digital Age, investing in SEO is essential to build a successful law practice. Grey Smoke Media can help you optimize your website's content to improve your visibility and reputation in search results.
While there are costs associated with implementing SEO, the long-term benefits provide a significant return on investment for your law practice.