It seems that influencers think they can do whatever they want. There's a viral video going around right about two influencers who parked their BMW in the middle of New York for a photoshoot. As you will see in the video, it doesn't end well for them.
If we let influencers do whatever they want, then where is the line drawn? Why do people look up to influencers when it's obvious they are fake? I manage an Instagram account with over 280,000 followers, but you won't see me parking in the middle of traffic for a photoshoot.
With the decline of traditional media over the last three decades and the corresponding rise of social media platforms as go-to sources for information, the advertising and marketing industries have gone through significant upheaval in their bids to adapt to the digital age.
Influencer Legal Action 
As newspapers, magazines, television stations, and terrestrial radio outlets attract fewer eyes and ears of consumers, small companies and big-name brands alike have turned to social media as a preferred advertising medium to reach consumers. Influencers, though, have been repeatedly censured for their advertising practices for failing to disclose paid relationships with products and brands and making deceptive claims about the companies and products they push to their followers.
But over the last decade or so, the rise of the so-called social media "influencer" has undoubtedly shaken up the advertising business as companies tap people with large followings on Instagram and TikTok to get their message out. Rather than rolling out expensive ad campaigns across traditional print and broadcast media, brands now pay big money to associate their products with social media-based celebrities as a more organic way of reaching potential customers. 
Photo: More bad influencer decisions/ Bored Panda
Influencers shouldn't push shady products
Celebrity endorsements of all kinds of products are certainly nothing new, but social media influencers and the brands they partner with have now begun finding themselves in legal hot water for failing to disclose paid posts as ads and for pushing shady products using false claims and other deceptive methods.
In turn, governments and consumer advocacy groups have begun sounding the alarm about the rise of dodgy influencer marketing and the lack of transparency around paid partnerships and social media posts. Truth in advertising laws was formulated for print and broadcast media long before the advent of the internet and social media, leading policymakers around the globe to play catch-up to ensure their nations' regulations apply to influencers and their practices.
The sheer volume of advertising content online makes it undoubtedly difficult to effectively regulate. Coupled with the wild west and lawless nature of the internet, the online world has seen an explosion of disinformation and deceptive marketing practices that governments and regulators are near powerless to police. However, the influencer marketing and advertising landscape have begun changing dramatically as politicians have begun tackling the growing problem of deceptive ads flooding citizens' social media feeds. 
Public policy responses in the EU to the growth of influencer-based marketing
In February of 2022, a report to the European Parliament spelled out the growing trend of brands and companies using influencers as a method of reaching consumers and the pitfalls of the burgeoning phenomenon. The report details the significant concerns around consumer protection because of the blurry lines between innocent online content and deceptively labelled advertising content.
The report points out that the term "influencer" has yet to be defined in law while characterizing them as people who create online content with "commercial intent" and who build "trust-based" relationships with their followers. Influencers typically trade upon their "authenticity" in order to monetize their social media presence, though their business models for doing so vary widely. The report defines four "key features" of influencers as being someone who creates content with commercial intent to generate revenue and build a "parasocial relationship" of trust with online audiences. 
Social Media Law: Can You Sue An Influencer?
The dark side of influencer marketing, according to the report, stems from the "negative impact on consumers" and vulnerable young people given how susceptible they are to manipulative messaging. It states that children and poorly educated people with low income are "particularly vulnerable to influencer marketing." Specifically, the report claims that influencers use "harmful" practices by failing to disclose paid relationships and blurring the lines between regular content and advertising, while also using "misleading messages … targeting vulnerable consumer groups." 
While the European Union has no legislation or regulations specifically applying to influencers, the report states that influencer marketing falls under consumer protection regulations across the continent including the Unfair Commercial Practices Directive, the Consumer Rights Directive, as well as a proposed Digital services Act specially address online advertising's "transparency issues."
Photo: Where does it stop? / Bored Panda
Consumer advocates and the U.S. Federal Trade Commission go after influencers
Meanwhile, regulators and consumer rights groups in the United States have arguably taken a more proactive approach in cracking down on deceptive marketing practices by social media influencers. For example, the Federal Trade Commission started sending out warning letters to influencers over their failure to disclose paid sponsorships in Instagram posts back in 2017. The problems, however, persisted and became an ongoing issue for the FTC to tackle.
In a March 2020 warning letter to an influencer named Adrienne Houghton, the FTC detailed a federal lawsuit against a tea company called Teami LLC for paying influencers to post about its products without "clear disclosure" that the posts were paid promotions. According to the commission's endorsement guidelines, marketers have to disclose "clearly and conspicuously" any "material connection" between them and the maker of the product.
The commission's letter reminded Houghton that influencers engaged in paid marketing campaigns have to make it "obvious" that the posts involved a financial relationship with the company whose products they endorse. In addition, the FTC's letter said that consumers should be told upfront about the endorsements and disclosures can't be hidden behind a "click to expand additional text."
Deceptive posts from the Kardashians need to stop
A year earlier, the consumer advocacy group Tina.org filed a complaint with the FTC claiming nearly two dozen social media influencers were routinely violating the commission's endorsement guidelines. The organization's executive director claimed the FTC should be more strict about enforcing its endorsement rules after sounding the alarm about allegedly deceptive posts by the Kardashians, among others. The influencers targeted by Tina.org in its complaint reportedly had a collective reach of more than 200 million followers.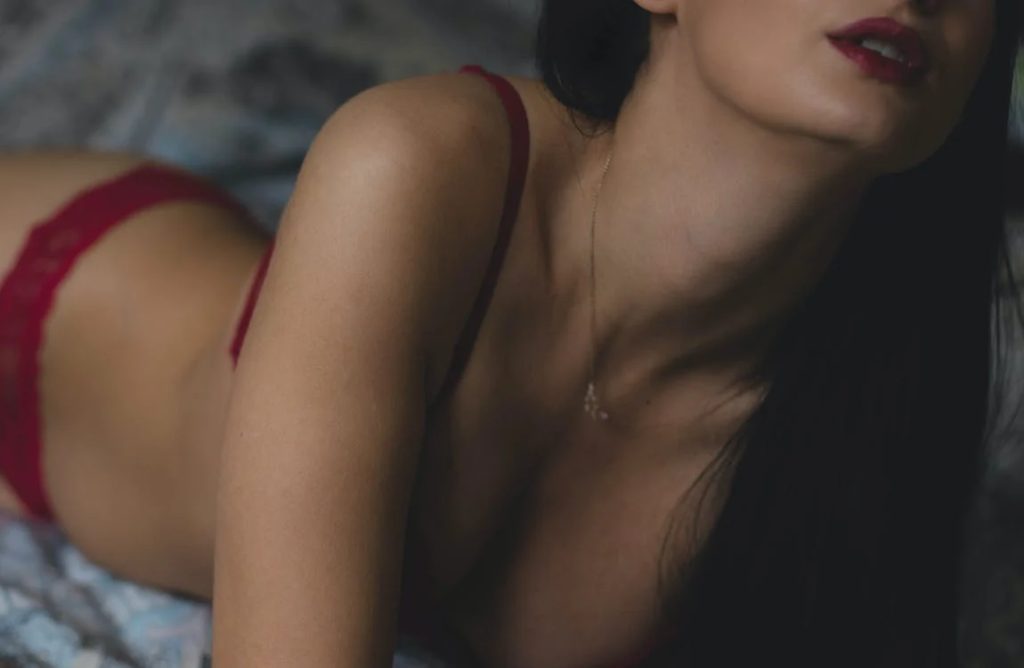 Influencer fraud lawsuits
While individual legal actions against influencers for false advertising are few and far between, regulators in several countries have moved to stem the tide of deceptive content posted online by influencers. Truth in advertising rules still apply to online content, but the massive volume and ever-changing online advertising landscape make it extremely difficult for governments to regulate and equally as difficult for consumers to navigate.
So next time you see a pretty picture of a buxom woman or fit man with a six-pack extolling the virtues of virtually any consumer product, it's a good idea to take the post with a grain of salt and scroll past it without another thought.
Alistair Vigier is the CEO of ClearwayLaw.com, a website that allows people to leave 1-5 star ratings for the lawyers they work with. Lawyers can claim their profiles for free.