A company called Clearway Law, led by Alistair Vigier, has gone live with the first lawyer community in Canada. While there have been other websites like Lawyer Ratingz and Canada Law List for many years, the other sites offered little interaction between the public and lawyers.
The website Lawyer Ratingz website seemed to be mainly used by clients and competitors to leave negative reviews for lawyers. This has left many Canadian lawyers nervous, and sometimes angry, about any new online communities that use lawyers' pictures and information. At the same time, many law firms and marketing agencies are often looking for new free or low-cost options to expand their law practice.
Google Ads and Facebook Ads can be very expensive. And only a few law firms can afford billboards and radio advertising, which can cost $10,000+ per month.
We interviewed Alistair Vigier, the CEO of Clearway Law, to find out more information about his lawyer profile project/company. We also asked him some tough questions about common concerns that law firms have. If you have other questions you want Alistair Vigier to answer, you can leave them below in the comments section, and we can try and set up a part two interview.
How did you decide to index every lawyer in Canada and put them online?
Alistair Vigier: I had worked for a law firm for five years, and I noticed that there was a serious disconnect between potential clients and lawyers. The lawyers at the law firm always wanted new clients, because they needed to fill their "sales pipeline." At the end of a three-week trial, they would need new legal work, but they didn't have time to speak to clients until the end of trial.
So what would happen every time is potential clients would call the law firm, want to book a consultation, and would have to wait three weeks for an appointment. By that time, other law firms who had paralegals or "customer support" staff do the consultations would get the client. It was frustrating.
Many lawyers were so afraid of the Law Society that they were not willing to try anything new. But for the law firms that were open-minded, they got most of the clients (and still never got in trouble.)
So at the end of the lawyer's three-week trial, for example, the lawyer would have no billable work for weeks. The potential clients weren't happy, and the lawyers weren't happy. There was no way for the public to know which lawyers they should contact for consultations. Lawyers were just getting by financially.
I wanted to find a way for the public to be able to search lawyers and law firms by practice area, city, rating (1-5 stars), and price range (pro bono, legal aid, average, high quality/price.) The goal of Clearway Law isn't to replace lawyers (unlike some AI companies) but to increase the number of people hiring and paying lawyers. In some courts, only 30% of people are represented by a lawyer. I wanted to change that. Lawyers make more money, client's get proper legal advice. Instead of the current lose-lose situation Canada is currently in, it would change to a win-win.
But why did you need to add a profile for every lawyer in Canada to achieve your goals?
Why did you do so without consent, or asking lawyers to sign up?
Alistair Vigier:  The goal was to allow the public to leave a review for every lawyer in Canada. It doesn't matter if the lawyer is in Toronto doing family law, or in Victoria BC doing real estate law. The goal is to have ratings for at least 80% of lawyers in Canada, and for all consumer-facing lawyers to have ratings. It's likely that lawyers that work as in-house counsel or the government won't have any ratings. We check every rating to make sure it appears to be legitimate. We take down reviews if we find out they were not legit.
But all lawyers need to be on the website, so the public can see their information. Which law school they went to, their office address (not home address), practice area, name of where they work, their online rating, their picture, and more.
There was no way to wait for 130,000 lawyers to sign up on Clearway Law on their own. It never would have happened.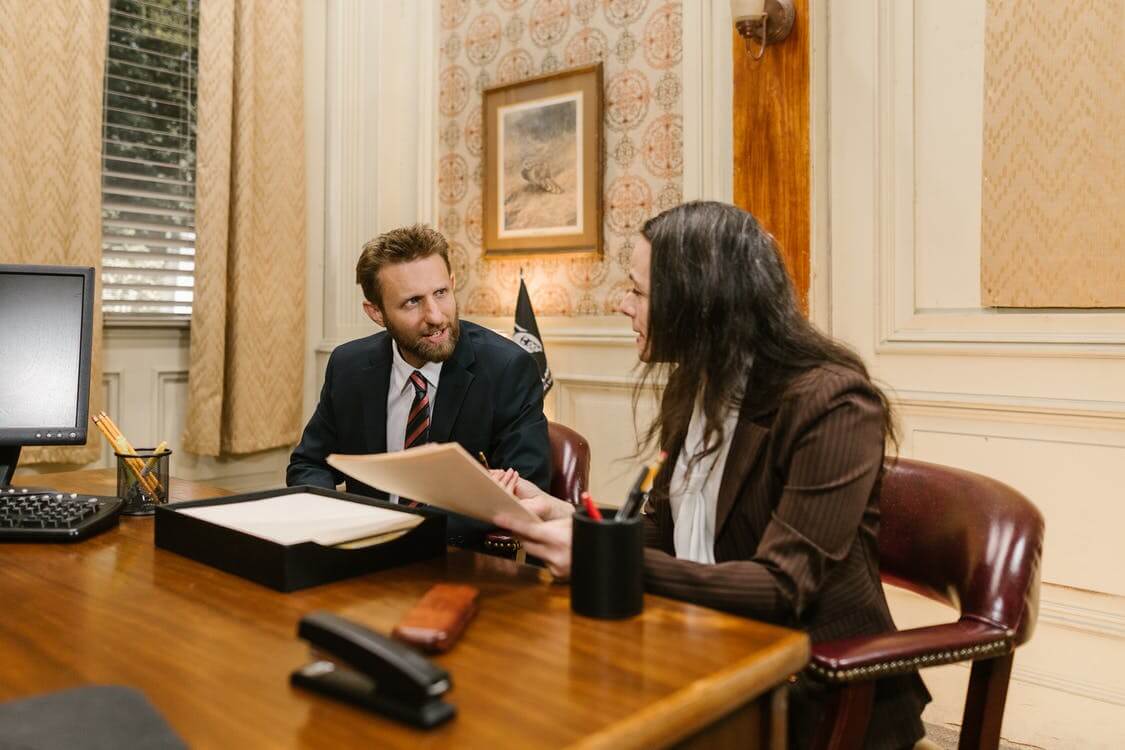 We saw some lawyers complaining online about not being able to change their profile picture on Clearway Law. Why won't you change the pictures?
We actually went live with our first version of Clearway Law in February 2021, and it wasn't perfect. We were trying to improve our web indexing algorithm and code, and to be honest, it wasn't great. The goal was to see if the public cared about the lawyer profiles or not. Once we had 110,000 monthly views, we were able to raise money from investors.
Our algorithm didn't do well with Indian names. When the code tried to find the lawyer's picture online, it confused men and women for Indian names. So it posted a picture of a man for an Indian women's profile… We got a lot of lawyers in Surrey BC and Brampton Ontario who were upset. Some of the lawyers left one-star reviews on Google Maps and wrote nasty things on social media (most of which were completely false, or at least, very dramatic.) I was even called a Chinese spy, a fake veteran, a fraudster, and a molester for not taking down lawyer profiles upon request.
Learn more about the law in Canada:
Since we didn't have the back-end system set up yet for the lawyers to claim their own profiles (we do now), I had to manually respond to each lawyer who wanted to change their profile address or pictures. Hundreds of lawyers would email me daily. I did the best I could to update the photos. Any lawyer who sent me their correct photo I edited. Some threatened me, and I blocked them. I will not correspond with anyone who engages in harassment. I changed the profiles manually for hundreds of lawyers in 2021.
Did you look into the Canadian laws about any of this?
Yes, we got legal advice from the top privacy law firm in Canada. Indexing is allowed in Canada, and many companies you know and love do it. Google Search and Yelp, for example.
The only thing we are not allowed to do is "pay for takedown" of a negative review. A company called Rate MDs got in trouble for doing that. We didn't want to do that anyway, as we believe it's dishonest.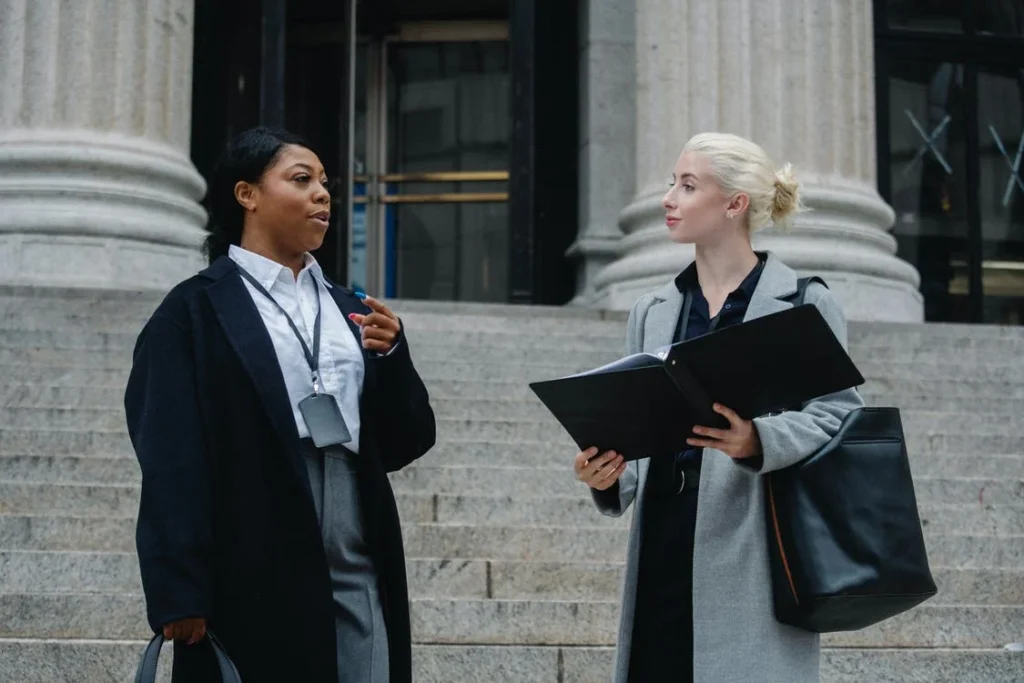 Was Clearway a law firm before?
Yes, back in 2018 Clearway Law was a law firm in Ontario that did family law. At one point we had eight part-time contractor lawyers, all called in Ontario. Most of the lawyers who worked for us worked remotely (we didn't have an office space.) The idea was to have Clearway Law staff do the consultations (and not offer legal advice) and then send a general retainer to the client. If the client was interested in retaining, the lawyer would do a paid "legal advice" consultation, and hopefully, get the retainer agreement signed and collect the money in their trust account.
We stopped the law firm in 2020 and moved towards being a legal directory. Investors had little to no interest in investing in a law firm because non-lawyers cannot own shares in a law firm in Canada. We needed to be able to raise millions of dollars to achieve our goals of improving access to justice and lawyer accountability in Canada.
Lawyers also kept submitting Law Society complaints (which were all shut and closed without citations) for a variety of reasons. They complained about our large-scale marketing, legal structure, and kept suggesting we were not a law firm because the firm was run by me. I went to law school but didn't get called as a lawyer.
We used a lawyer's license, but the lawyers didn't care. It was no surprise that most of the complaints came from family lawyers in Toronto, who we were competing against.
Other interesting legal articles:
Anyway, the lawyer whose licence we were using got tired of responding to Law Society complaints. She planned to be a judge, and she thought the complaints would hurt her chances. We let her break the contract with Clearway. It was a tough few months but we bounced back.
We read you got shot with the cadets or the Canadian military
I don't really want to get into it, since I already talked about it with the Saanich News and it has nothing to do with Clearway. I'm not sure why people have said I was in the cadets, that's for people under the age of 16. My guess is that they were just trying to be defamatory.
Why do you make silly law memes? We have seen them all over the internet in lawyer and law student groups.
It's mostly just fun for me. I don't like posting pictures about myself or food. But like most others, I get the dopamine thrill of posting something and it getting thousands of likes and many shares. It's not part of our marketing plan or strategy. We don't get clients from it. It's funny being known as the law meme guy.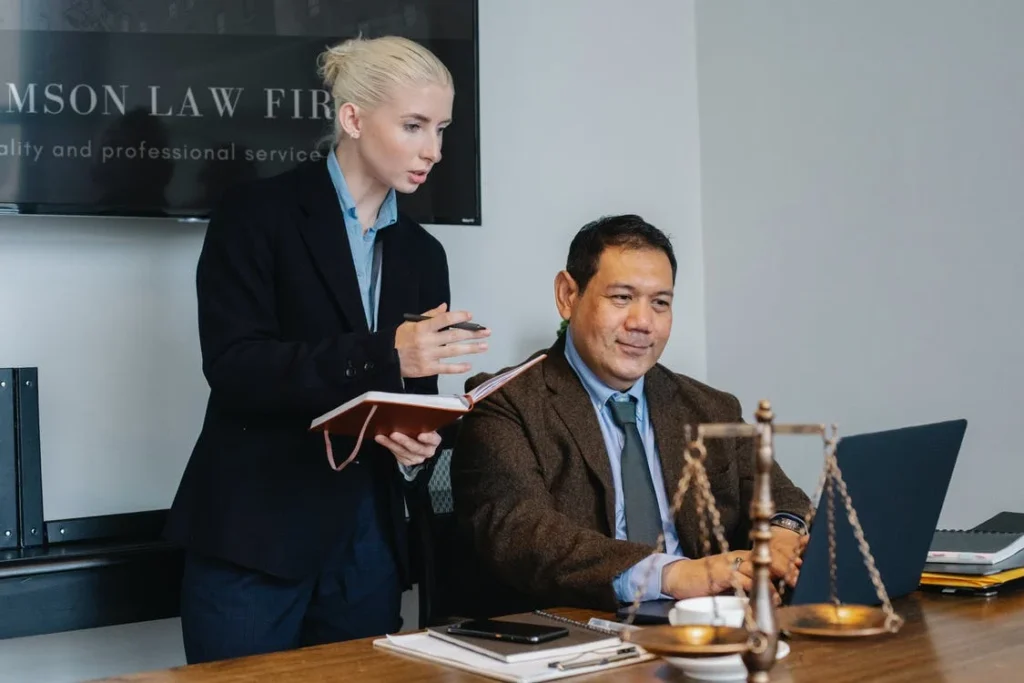 What's next for Clearway and Alistair Vigier?
We have created profiles for almost every lawyer in Canada. Some law firms loved that we put up profiles, others were not so sure about it. We were the first company to create profiles with pictures for lawyers across Canada.
We also have many lawyers signed up with us so that they can get more clients. Some lawyers write blogs and articles for us and add their phone numbers to them. This brings in business for them.
It also adds value to the market, as there are more legal information articles discussing specific topics. Much better than the marketing pieces that most law firms put out there.
Soon we will offer the first "verified" lawyer ratings in Canada. That means that we will actually check if someone was a client before approving their rating. This will mean no more fake 1-star and 5-star reviews. People deserve to have better knowledge of the correct attorney to hire.
We will also add any Law Society discipline results to the lawyer's profiles. You want to avoid bad lawyers that get in trouble.
In short, we are working hard to solve the access to justice problem. A lot of people in the legal industry talk about fixing the issues. We are actually working on it.
We plan to extend this to other Commonwealth countries, the UK is next.
I still want to build a law firm and raise money for it one day, maybe in the future in the United Kingdom where investors can own shares in one. But first, need to scale and sell Clearway Law!
Interview With Alistair Vigier Conclusion
If there's enough interest in this article, we will do another Q+A with Alistair Vigier of Clearway Law to answer the questions you pose in the comments. If you want, you can also email them directly to us. People have a lot of positive and negative opinions about lawyer directories, and we want to hear all the opinions.