Looking for SEO tips for criminal lawyers? Do criminal lawyers need SEO? Search Engine Optimization (better known as SEO) helps your website rank higher in Search Engine Result Pages (SERPs) for specific terms related to the services and products offered by your law firm. This will lead to more organic traffic and clients.
Setting up a website in the hopes that potential clients will find you doesn't cut it. As technology advances, we have now entered the digital century where businesses are moving toward online platforms to promote their products and services. For a criminal lawyer, it is now essential to have an online presence to attract more clients.
The legal space is very competitive, and you need to make sure that your website is fully optimized to attract clients. Your online visibility helps you market your firm in this digital age. Here are some SEO tips to make your website stand out from the rest of your competitors.
Tips for Criminal Lawyers – Use of Keywords
The first step in having a good SEO strategy is keyword search. The goal of any SEO effort is to end up on the first page of either Google, Bing, Yahoo!, or other search engine websites. Understanding what your prospective clients are searching for online can help you identify the terms you need.
Determining your Firm's Keywords
Determining your keywords is the primary and most important step of a criminal lawyer's path to SEO. Keywords are specific words that people would type on Google to search for what they are looking for and this can help your potential clients find you. Here are two types of keywords:
Use of long-tail keywords
Long-tail keywords are more specific and are generally made to search queries to get particular results. An example of a long-tail keyword could be, "Dagmar Marketing lawyer SEO" or, "Can SEO help the marketing of my firm?". Using long-tail keywords can target potential clients as it narrows down the search results and would improve your ranking on search engines.
Use of short-tail keywords
Short-tail keywords are generic and short. These are often three words long which could refer to a broader range of topics. For example, "SEO for lawyers" or "Dagmar SEO".
Incorporating your Keywords
After identifying the keywords needed for your firm, these should be placed on your website through titles, headings, meta descriptions, and images.
Keywords on titles, headings, and subheadings
Placing your keywords on obvious points help web page visitors see what is relevant to their query and would be more likely to spend time and check back on your website.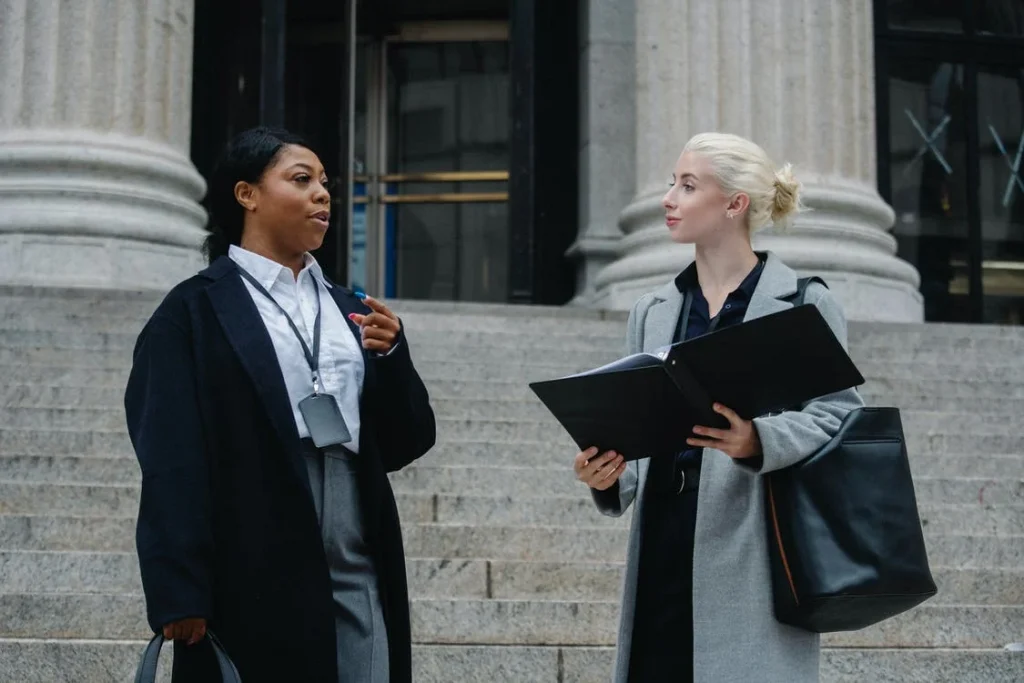 Keywords on meta descriptions
Meta descriptions give a quick overview of the content of a webpage. This helps possible clients see that what they are looking for is on your website.
Keywords on images
Alternative text (alt-text) is a short description of an image placed on your website. This helps understand the image if, in case, it cannot be viewed.
Keyword Stuffing
Some webpages manipulate their search rankings by placing and inserting keywords in their webpage. Keyword stuffing should be avoided as this is usually used to put more traffic in often malicious and fraudulent websites.
Nowadays, search engines can detect if keywords are distributed closely and can downgrade your website in search results.
Use Local SEO for Marketing
Hiring local SEO to target clients in your specific area will be beneficial for your law firm. This can help focus on getting exposure for potential clients in the area of your business.
Local SEO can optimize your website and maximize client traffic on your webpage within your geographic area. This includes getting your website on top of SERPs when clients use keyword searches like "Florida criminal lawyer".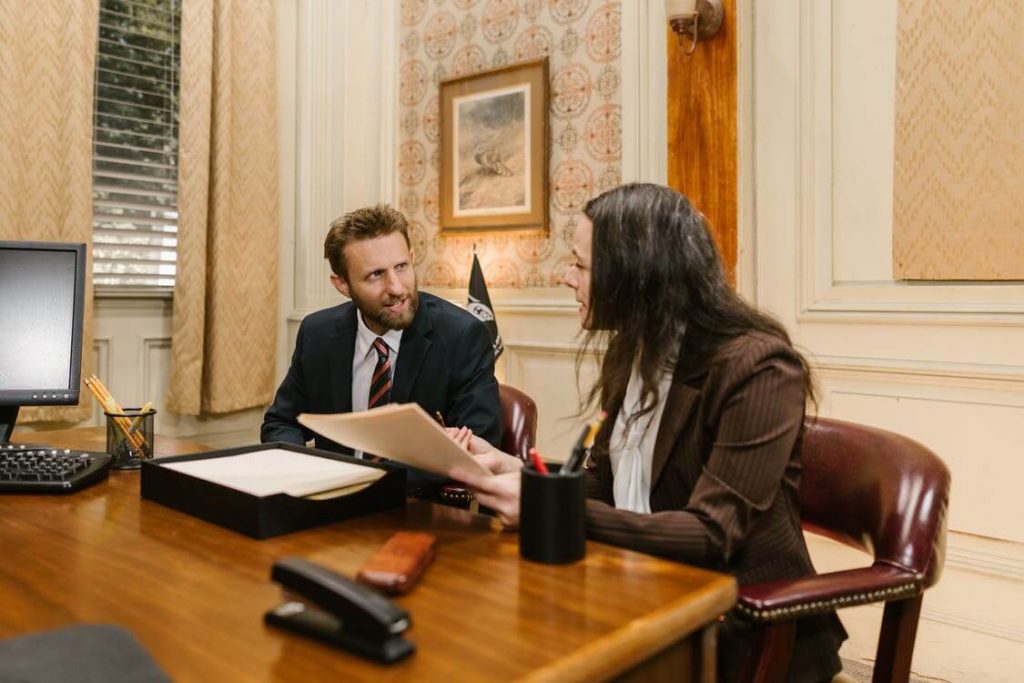 Tips for Criminal Lawyers – Build Backlinks
Backlinks play an important role in ensuring that your website will be included in the top search results. These are external links that link your website from other pages.
Having backlinks convey a positive signal to search engines—meaning your content is valuable wherein other websites want to link your page. This, in turn, would improve the rankings and visibility of your website on search engines.
Criminal law is just as competitive as personal injury lawyers. Creating backlinks for your criminal law firm would be vital to guarantee that potential clients will find you, not only from your main website but from other websites as well.
SEO Tips- Optimize your Website
Optimizing your website is a crucial role in SEO. In criminal law, the goal is to give information about who you are and showcase your background to reach potential and/or target clients.
Optimizing URLs
Using generated URLs may affect the visibility of your website on search engines. Using the keywords you have identified to customize your page URL can help search engines easily find you for your target client's query. Here's an example of an about page of a criminal lawyer.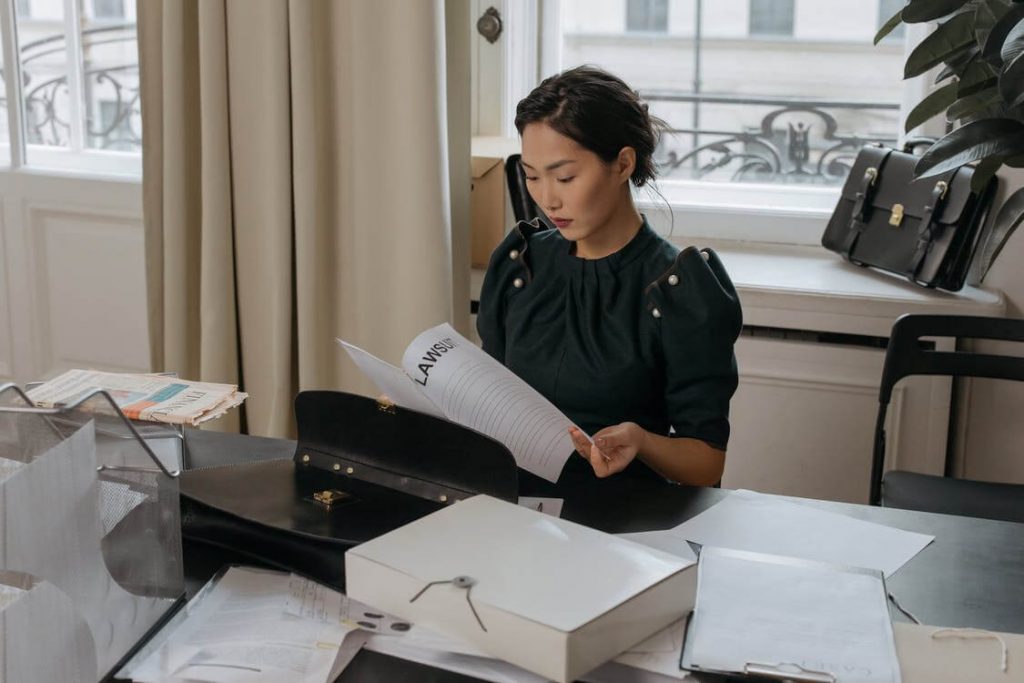 Ensure that your website is mobile-friendly
In this age where people are always doing things through their mobile phones, SEOs help in adjusting your web content for easier browsing on mobile phones. According to a recent study, 55% of webpage visits come from mobile devices, 43% from desktops, and 2% from tablets.
Having a website that is hard to navigate via mobile phones could possibly lead to losing prospective clients. Also, the mobile-friendliness of websites is now a factor for search engines. Making sure that your website looks great on all devices will definitely rank up your visibility on search engines.
A mobile-friendly website is now a ranking factor for search engines, so make sure your website is responsive and looks great on all devices.
SEO Tips for Criminal Lawyers – Optimize for voice search
With smartphones improving technology, people are moving towards relying on voice assistants such as Bixby and Siri in their day-to-day tasks.
Optimizing your website for voice search is not limited to the use of your possible client's smartphone. Smart speakers like Google Home and Amazon Echo (Alexa) are now being utilized by people for their search queries.
By optimizing your website for voice search, people may find your firm through voice search algorithms (i.e. location, search history). Having a website optimized for voice search increases your visibility which can lead to and attract more clients.
Post Fresh and Engaging Content for Marketing
Creating engaging content is one of the best ways to attract clients and improve your SEO. Creating and posting content relevant to your practice once or twice a week can help you reach your target audience, and help attract clients. Not only will this boost your law firm's visibility, but will also build authority to improve your chances of ranking higher on search engine results pages.
Creating Video Contents
Publishing videos for your law firm can increase search engine traffic. For example, publish separate videos to introduce your law firm, and your specific practice (criminal law in this case) to address and attract potential clients. Engaging videos will more likely be intriguing to them.
SEO Tips for Criminal Lawyers – Publish Blogs
Relevant topics such as frequently asked questions about your firm, or new legislation (or changes in legislation) that could affect your practice can be blog content for your website.
Recording of Podcasts
Answering general legal queries on a podcast episode can also boost the visibility of your law firm. This also gives your potential clients an overview of how a case should be handled under your law firm's care.

Get Client Reviews and Feedback
Your clients are the heart of your firm. Client reviews are important in terms of bettering your products and services.
When availing of products and services, people are drawn to businesses with positive reviews. Three 5-star reviews would always be better than five 3-star reviews. In cases where it is inevitable that you do not meet your client's satisfaction, replying to their feedback on how to appease them can be helpful for others to know what kind of law firm you are.
Getting feedback from your previous clients establishes how your clients are satisfied with the service you have provided. This can put your law firm one step ahead of your competitors in terms of marketing. Knowing your strengths and areas for improvement will always be a great marketing strategy for your firm.
SEO Tips for Criminal Lawyers
So there you have it! Six simple and easy tips for a criminal lawyer's SEO journey. To wrap it up, these are the important points to remember for SEO:
Choosing the right keywords to reach your target market.
Have a local SEO to target specific clients in your area.
Optimizing your website with a better user interface.
Backlinks can provide credibility to your website.
Post new and fresh content at least once or twice a week.
Getting feedback from clients is a great opportunity to market your firm.
Doing these simple steps can definitely help you attract more clients through your online presence. This can also promise a more organic search from prospective clients.
We hope you found these SEO tips for criminal lawyers helpful. Have other tips aside from these? Let us know in the comments below!